I have some super exciting news that I can't wait to share with you. Next week I will be heading down to Tasmania and Phillip Island with Youth Hostels Australia (YHA). I came across the opportunity to participate in YHA Australia's National Photo and Video shoot and can announce with much excitement that I was selected.
This will involve sunrise hikes, waterfall adventures, trips to the beach, local markets and bars. Oh and I get to play with the penguins on Phillip island too. This is the perfect trip for me, filled with the things I love the most.
Whenever I travel I tend to go overseas so this is a great opportunity for me to explore more of Australia. I can't wait to share my adventure to Hobart and Phillip island with you, so stay tuned.
I am sure you are wondering how I came across the opportunity to travel with Youth Hostels Australia, so let me explain to you how it all came about.
How did I find out about the opportunity to travel with Youth Hostels Australia?
It was a boring Friday night, I was sitting at home on the lounge scrolling through my Facebook feed when I saw a post from Youth Hostels Australia. The post said:
"We're doing a photo and video shoot at YHA Hobart and we need you!
We're looking for four FUN, fit (there will be lots of hiking!) photogenic backpackers between 20-30 yrs old to be a part of a photo and video shoot in Hobart and some of Tasmania's National Parks.
FROM Wednesday 15th November – Saturday 18th November.
If you're fun loving and comfortable in front of a camera, please send:
Three- Five Photo of yourself
Your Facebook and/or Instagram
Some information about you and your travels
Your name, nationality and age
All meals, accommodation, travel and activities will be complimentary at this time. In return, you will receive a 5 night YHA Accommodation pack which you can use to stay in YHA's around Australia. "
I immediately started writing an email in response to the post. Part of me thought I will never get selected, but I have always had a "you have got to be in it to win it attitude". So I sent my email off and on Monday morning I was on the phone with the contact at Youth Hostels Australia.
Never have I been so rewarded for staying in on a Friday night and looking at my Facebook feed.
What will the trip with Youth Hostels Australia involve?
We have a very busy, fun-filled itinerary for our trip to Hobart and Phillip Island.
During my trip to Hobart with Youth Hostels Australia I will be:
Walking around the city of Hobart and historic Battery Point
Going to Street Eat Franko – a food festival
Seeing sunrise from the top of Mount Wellington
Hiking on Mount Wellington, in Mount Field National Park and in Freycinet National Park
Spending some time on the beach in Freycinet
Visiting the famous Salamanca Markets
I will be in Hobart from Tuesday the 14th of November to Saturday the 18th of November
During my trip to Phillip Island with Youth Hostels Australia I will be:
Riding bikes
Walking the boardwalks at the Nobbies
Seeing the cute fairy penguins at the Penguin Parade
Getting up for sunrise
Visiting Forest Caves
Hanging out on the beach
Sandboarding
I will be in Phillip Island from Saturday the 18th November to Monday the 20th.
I was originally only going to Hobart but since then I have been invited to Phillip Island as well. YAY!
Put yourself out there and apply for everything!
I so easily could have scrolled past this post from Youth Hostels Australia and done nothing, but doing nothing gets you nowhere.
I truly believe that sometimes you have to put yourself out there to find exciting opportunities like this. Does it scare me? Slightly! But more than that, it excites me. I can't wait to explore new parts of Australia with people that I have never met.
This isn't the only opportunity I have come across by putting myself out there.
During my time at University, I received two scholarships (that I applied for). When I applied for these scholarships, I had the same thoughts that I had when applying for this opportunity with YHA, "I probably won't get it", but I put in the effort to apply each time and to my surprise, have been rewarded.
In 2016, I was sponsored by my University to attend the Aspiring Leaders Forum in Wellington New Zealand, again, an opportunity that I applied for, without knowing what the outcome would be. This experience changed my life, it was a journey of personal and professional development. It would never have come to me if I didn't seek it out and apply for it.
This mindset has got me so far and will continue to. I am sharing these stories because I want to show you that you don't need to be an extraordinary person to come across incredible opportunities, you simply need to put in the effort to find them, and apply with your whole heart. You never know what you will get unless you give it a go.
I have no doubt that this trip with Youth Hostels Australia will open new doors for me.
I hope this story inspires you to follow your dreams and apply for something you think you won't get, cause you really never know.
The result of my trip
It's months after my trip with Youth Hostels Australia so I wanted to come back and post some of the content that was created during my trip.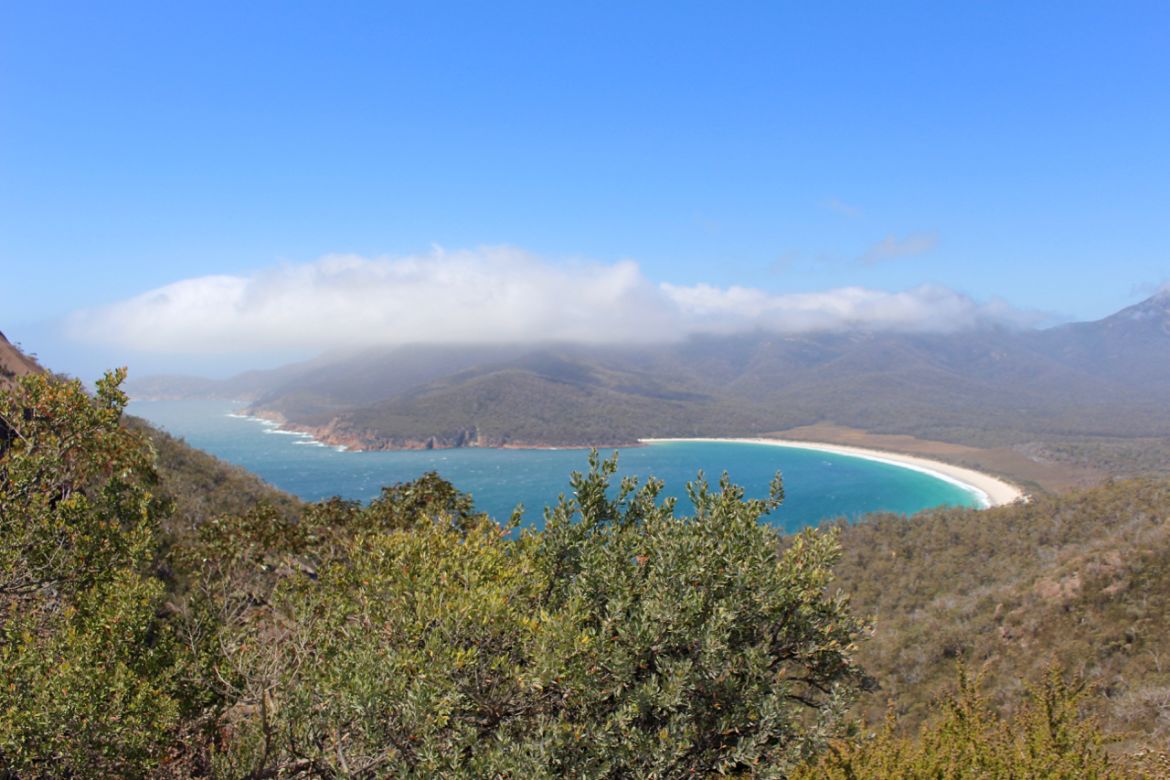 Pin – Youth Hostels Australia