This post may contain affiliate links, which means at no extra cost to you I may make a small commission on products and services purchased through this blog. Thank you for supporting A Travellers Footsteps.
Revelstoke is a town in the south-west of British Columbia, Canada. Surrounded by mountains and breathtaking scenery, the destination is ideal for an outdoor/adventure enthusiast.
Things to do in Revelstoke
Explore Downtown Revelstoke: This can easily be explored in a few hours, the town itself isn't remarkable. The stunning mountains, however, are very remarkable.
Nels Nelson Ski Jump: A historic ski jump site located up Mount Revelstoke, the view from the top is amazing. The ski jump is no longer used but is fascinating to see. Wear shoes and follow the trail, the slope is deceivingly steep. 
Revelstoke Dam: A massive hydroelectric dam surrounded by rocky mountains. The dam is about 5kms out of Revelstoke. If you don't have a car dont worry too much about missing out on this. If you do have a car, it's worth the trip.
Begbie Creek and falls: A must do for nature lovers.
Blanket Creek Falls: Another great location for nature lovers, about 20 minutes out of Downtown Revelstoke.
The Enchanted forest: Just outside of Revelstoke is the Enchanted Forest, an adventure destination offering Zip lining, high ropes courses and more.
Halcyon Hot springs: A great place to kick back and relax after a day of hiking.
Things to do in Revelstoke in Winter
Revelstoke is a winter lover's paradise offering downhill skiing or snowboarding, snowmobiling and heli-skiing as well as snowshoeing, ice skating and dog sledding.
Things to do in Revelstoke in Summer
Mountain biking, white water rafting and hiking are popular summer activities. See the visitor Info centre for more information on tours and trails.
Recommended trip length
I recommend staying for 3 days.
Getting to and around Revelstoke
You can get to Revelstoke from any location in Canada via Greyhound.
Once in Revelstoke, you can use the local bus or simply walk as most things are within a walking distance.
Some attractions require a car.
Where to stay in Revelstoke
Samesun Hostel: Located in the centre of downtown Revelstoke.
There are also a number of small B&Bs.
Search for cheap accommodation options here.

Pin It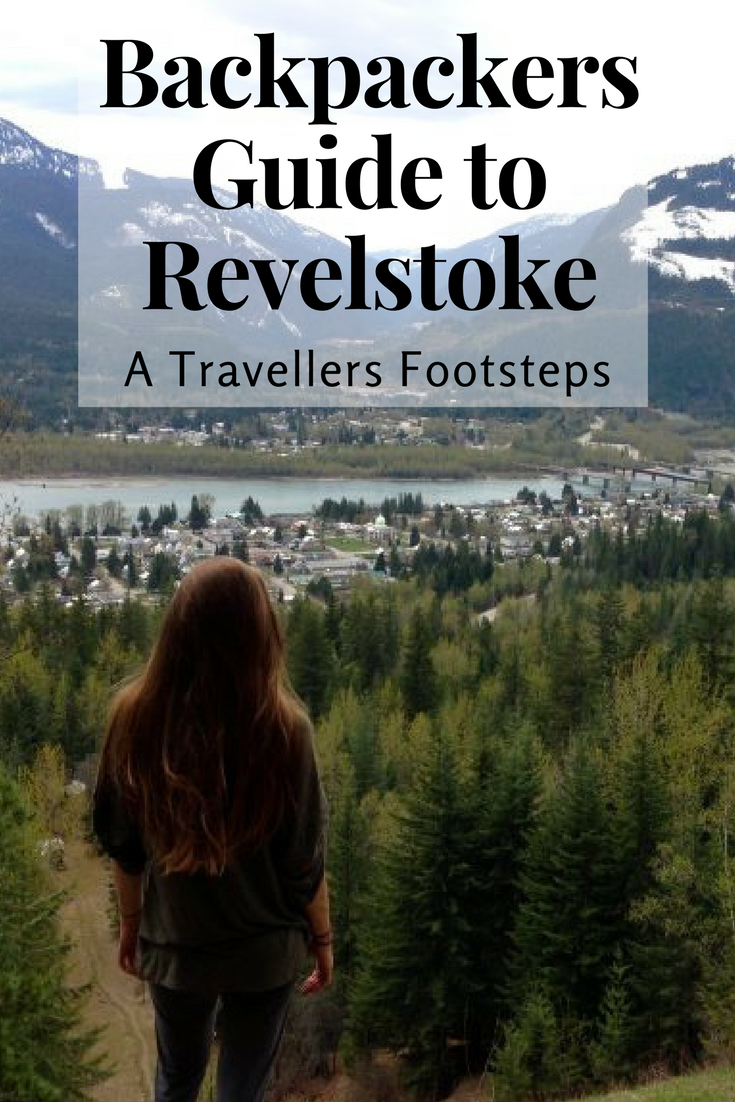 See more from Canada here.