This post may contain affiliate links, which means at no extra cost to you I may make a small commission on products and services purchased through this blog. Thank you for supporting A Travellers Footsteps.
Lip Falls is a secluded waterfall and swimming hole found in the Scenic Rim region of the Gold Coast Hinterland. Lip Falls in itself is stunning and the perfect place to cool down on a hot summer day. The hike down to Lip Falls is also beautiful, providing visitors with vast views of the gorge below and Denham Falls. I can guarantee that a day trip to Lip Falls Beechmont will not disappoint. This is everything you need to know.
The Trail to Lip Falls Beechmont
The trail to Lip Falls is 3km return, taking between 30 minutes to one hour to complete. You should allow at least an hour at the base of the falls to swim and take in the stunning scenery.
The trail starts out relatively flat for the first 5 minutes before reaching a steep decline to the base of the falls.
Before the downhill section begins, you will come across a viewpoint with amazing views of the gorge below and Denham Falls. This is a great place to stop for a quick break and photo before starting the downhill section of the trail, pictured below.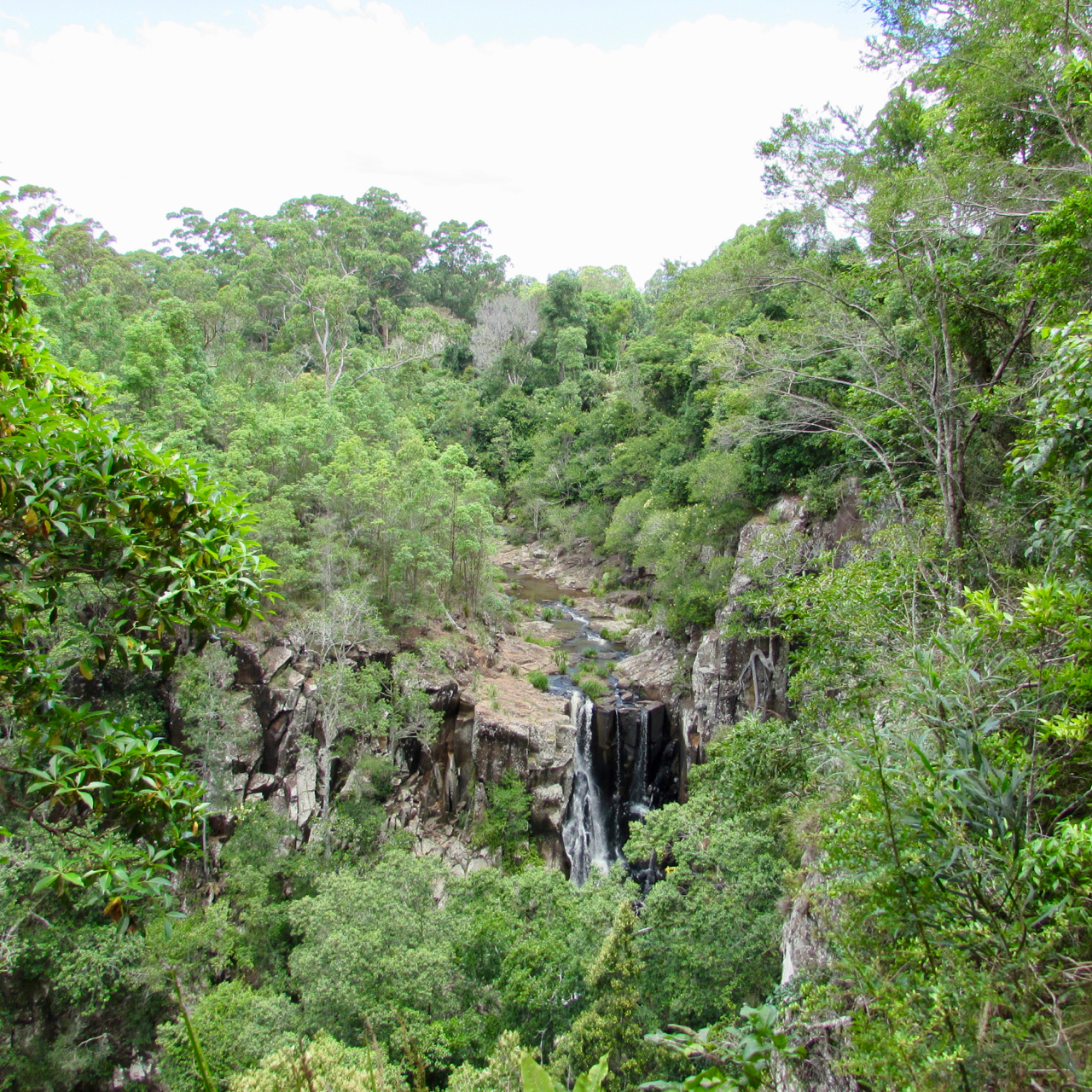 The trail is steep and uneven, so watch your step on the way down.
When you reach the bottom, you will find Lip Falls.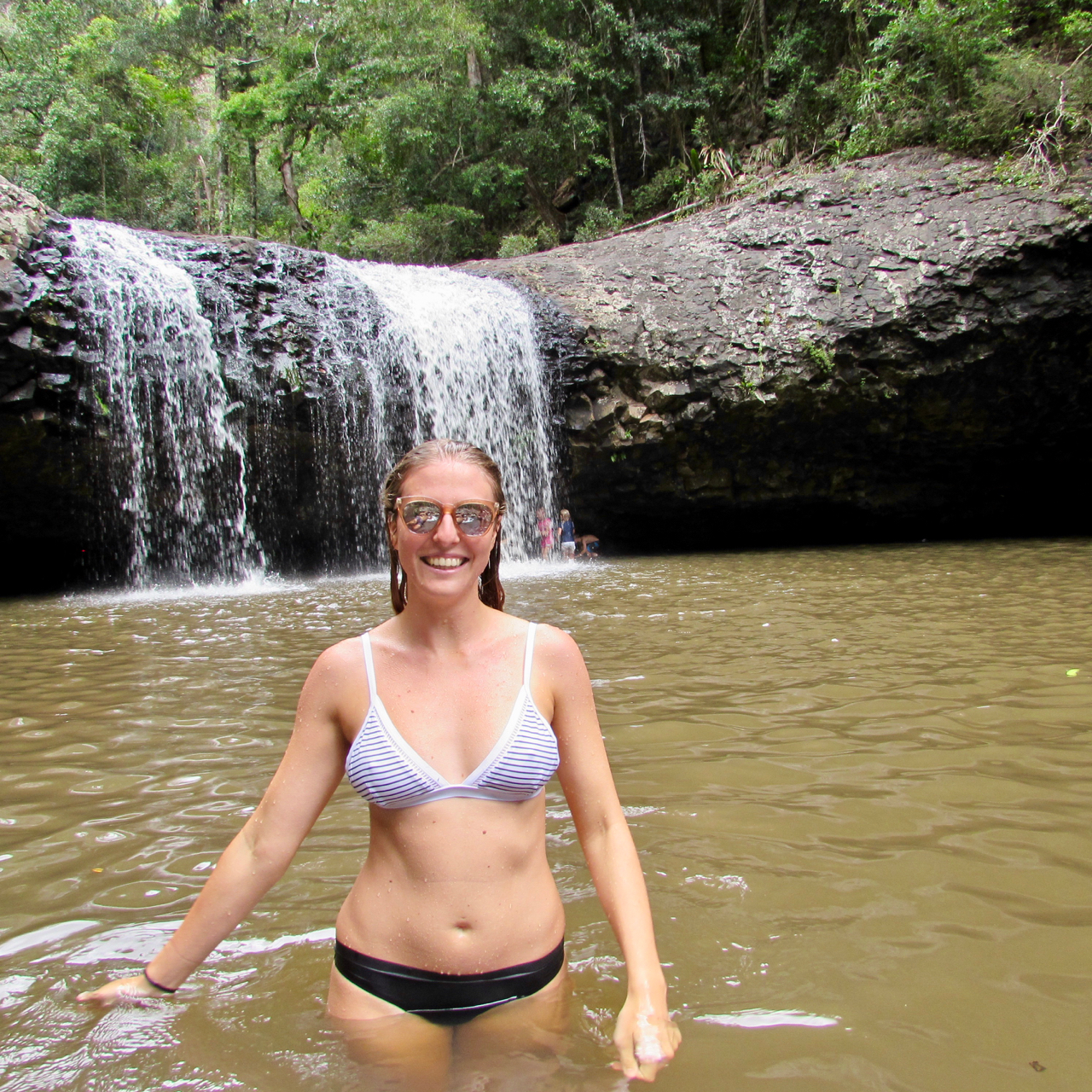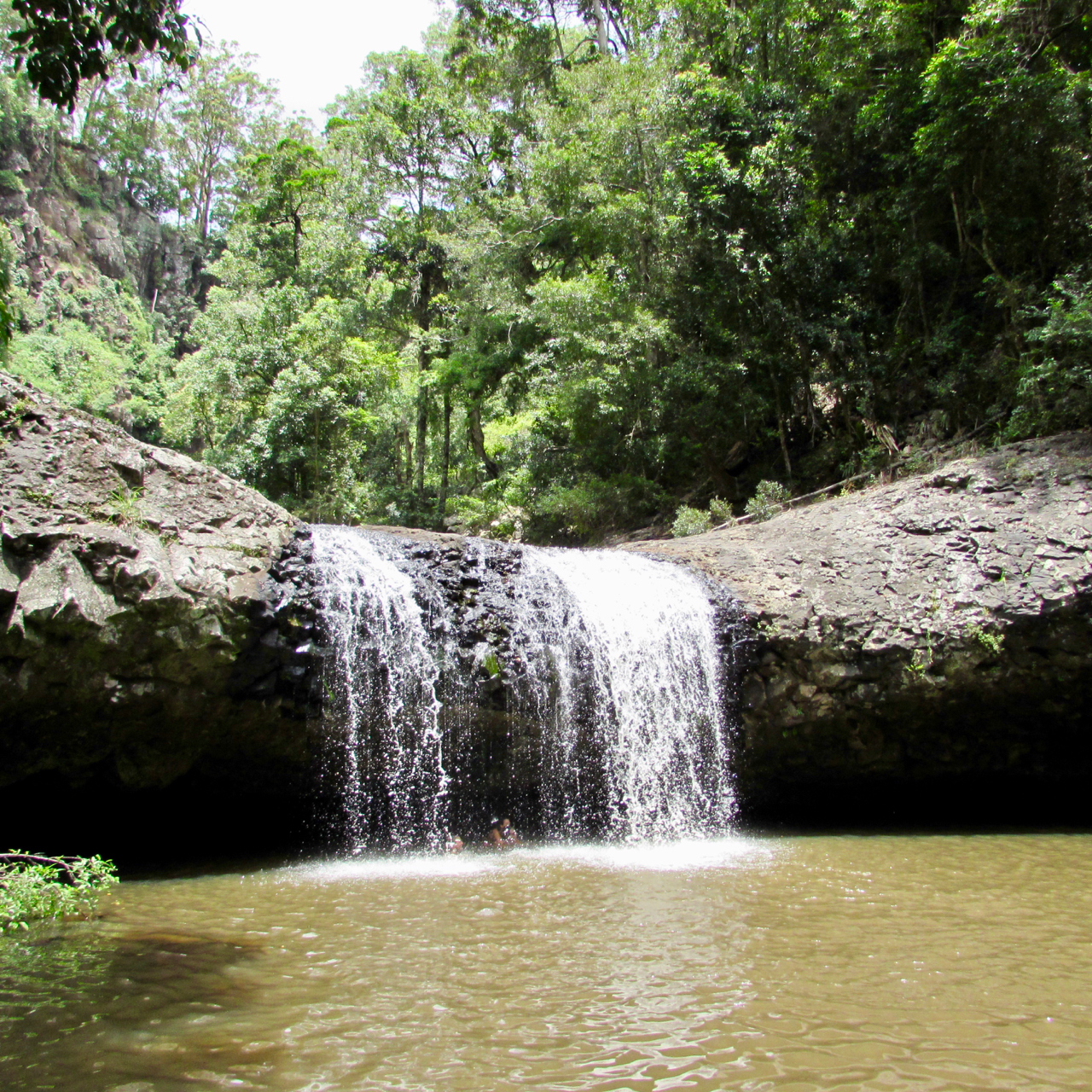 For the adventures out there, more waterfalls and swimming holes, known as the Beechmont waterfall rock pools can be found above Lip Falls. To get up to the top of Lip Falls, take the trail on the left side of the waterfall (facing the waterfall).
You can even jump from the top of Lip Falls into the swimming hole below if you dare.
In my opinion, the trail is suitable for families and all fitness types.
Getting to Lip Falls Beechmont
Lip Falls is located in Denham Reserve, Beechmont. The trailhead is on Doncaster Drive, as you arrive you will see cars parked along the side of the road and a sign signalling the entrance to Denham Falls Reserve. Follow the sign and trail to the base of the falls.
From Surfers Paradise, it will take just under an hour to arrive at Lip Falls. From Brisbane, it will take just under an hour and a half.
Packing for Lip Falls Beechmont
You will need hiking shoes, swimmers, a towel, go pro, camera, water and snacks.
Facilities
There are no facilities at Lip Falls. Make sure you take all your rubbish home with you.
Other tips for visiting Lip Falls Beechmont
If you take rubbish in with you, make sure to take it home with you.

Watch for snakes in this area, sightings are common, but don't let this stop you from visiting. 

Take your camera, there are lots of great photo opportunities.

Stop in at Rosin's lookout on your trip to Beechmont, below.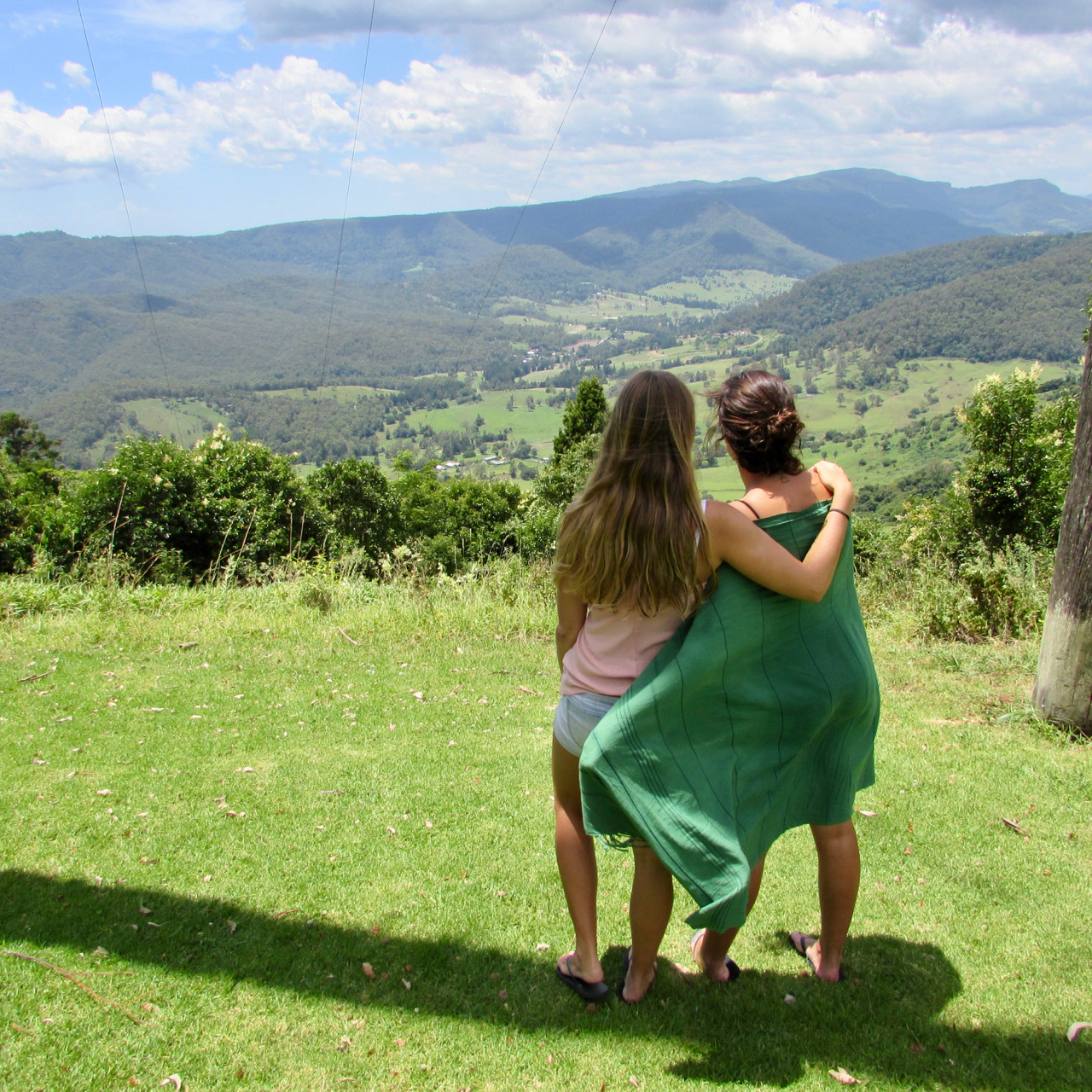 Nearby attractions
Some other nearby attractions include Rosins Lookout, Killarney Glen and Binna Burra.
Looking for something else to do on the Gold Coast
101 Things to do on the Gold Coast
Gold Coast Lookouts you cant miss
Pin – Hiking to Lip Falls Gold Coast
Disclosure: This post on Lip Falls Beechmont contains affiliate links.