This post may contain affiliate links, which means at no extra cost to you I may make a small commission on products and services purchased through this blog. Thank you for supporting A Travellers Footsteps.
Kondalilla Falls is one of the most breathtaking waterfalls in the Sunshine Coast hinterland. The hike offers amazing views of the lush rainforest and valley, which you can enjoy from a number of lookouts within Kondalilla Falls National Park. You will find a perfect natural swimming pool at the top of Kondalilla Falls. A great place to cool down after the hike.
This is everything you need to know about visiting Kondalilla National Park.
The trail to Kondalilla Falls
From the Kondalilla Falls car park, follow the sign and well-defined trail downhill. After around 100metres you will come across a large grassed picnic area with barbecues, picnic tables and toilets. This is a great place to enjoy a pre-packed picnic. From here you have 3 options.
Picnic Creek Circuit
This trail will take you through the open eucalypt forest to a lush and very impressive lookout with views of the dense valley below– 50 shades of green I say.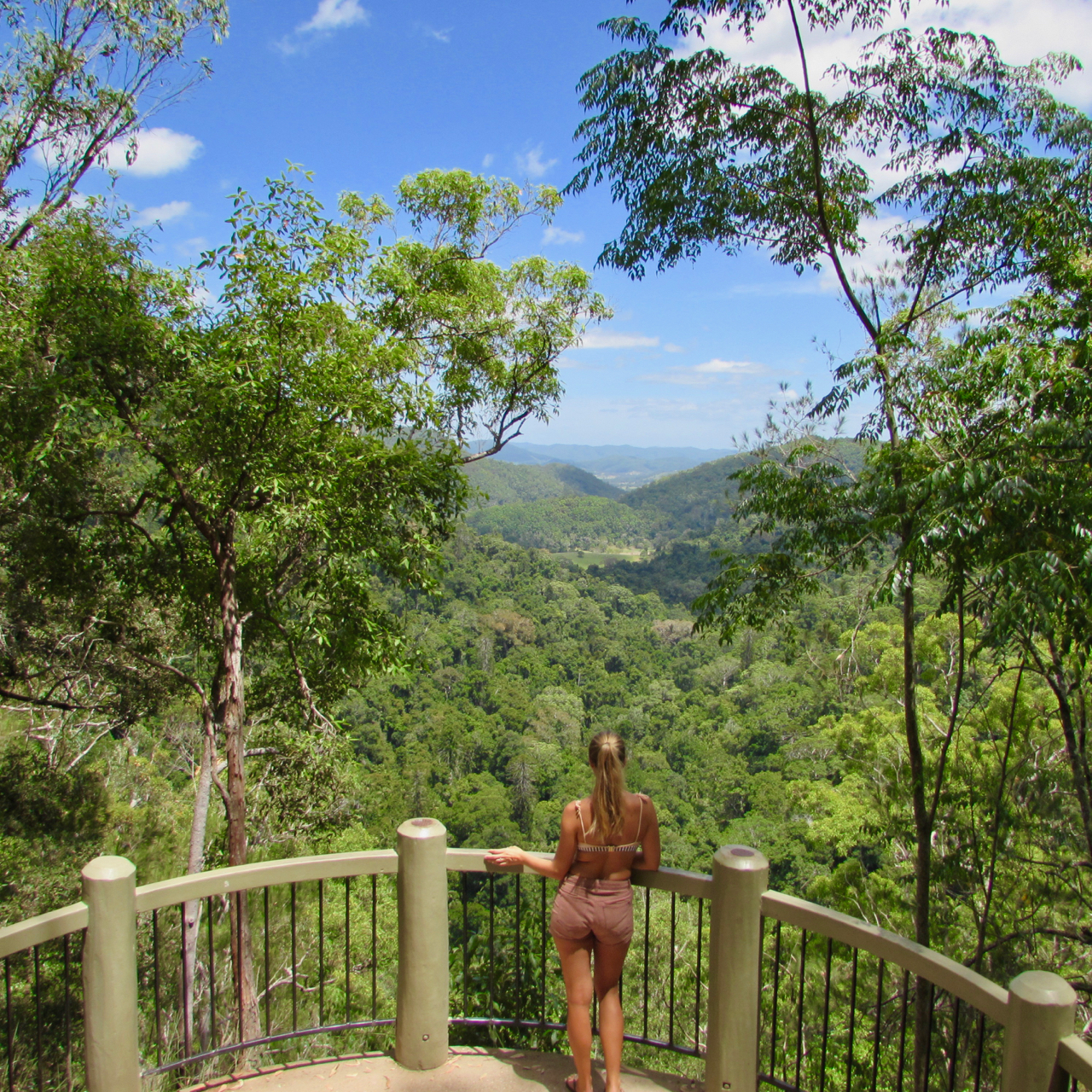 You will then continue along the trail until you find a split. One way takes you back to the picnic area and car park or you can continue to the falls.
The picnic circuit trail is a total of 2.4kms return and takes 45 minutes.
Rock Pools Walk
If you choose to continue towards the rock pools, you will find a swimming area (rock pool) located at the top of Kondalilla Falls. This large swimming area is a great place to cool down on a hot day. If you dare you can even jump from the top of the waterfall. Not only is the Kondalilla Falls swimming hole a great place to relax, but you also get stunning views of the valley below. There are over 100 stairs to the rock pool, your legs will thank you later.
The trail to the Kondallila Falls swimming hole is 3.2kms return and takes 1 hour to complete, although you will want to spend at least an hour swimming and taking in the views.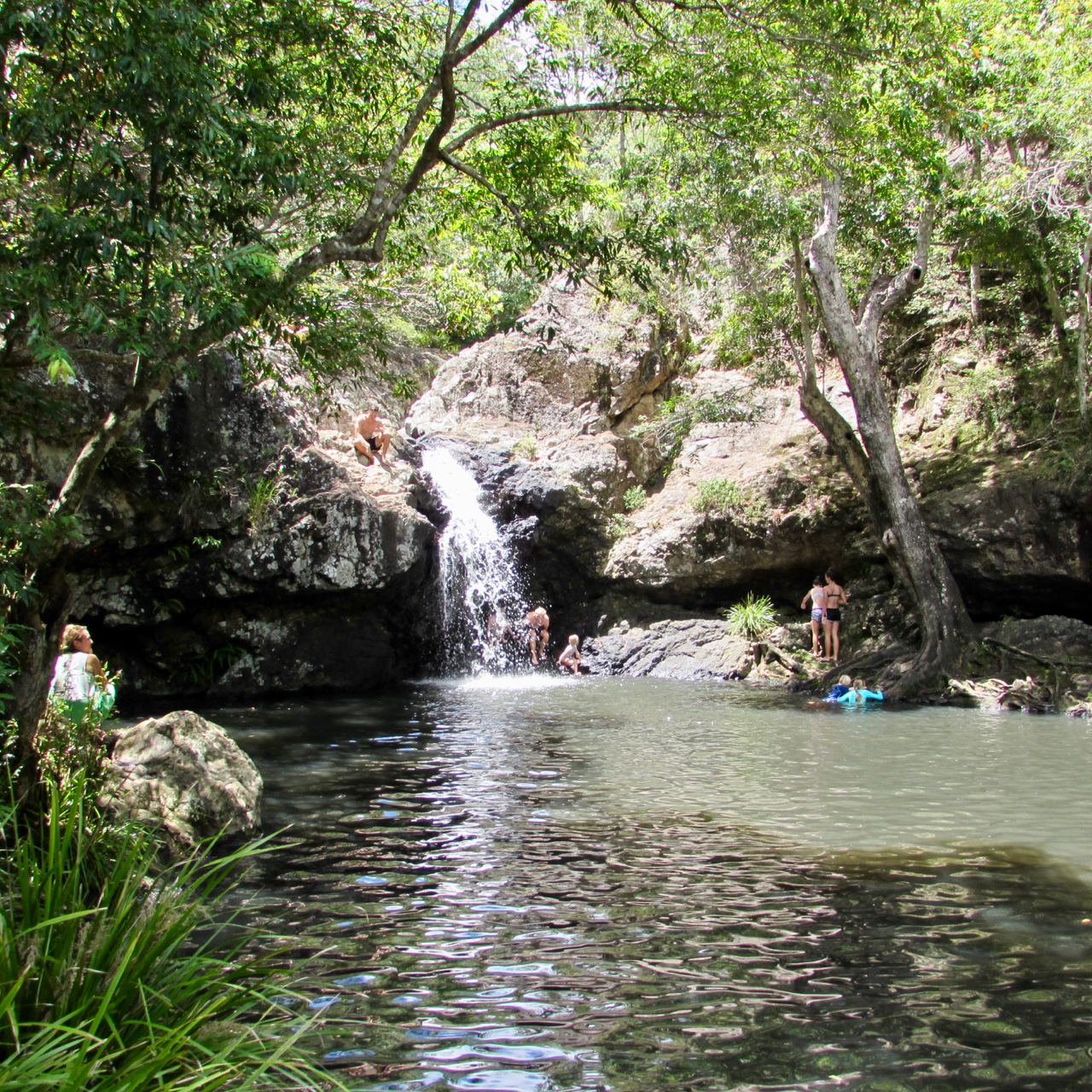 On the way towards the rock pools, the trail will split and you will see a sign to the rock pools, then a sign to a lookout (190metres) in the opposite direction. Make sure you visit the lookout if you aren't planning on doing the full Kondalilla Falls Circuit. The lookout offers the best views of the waterfall.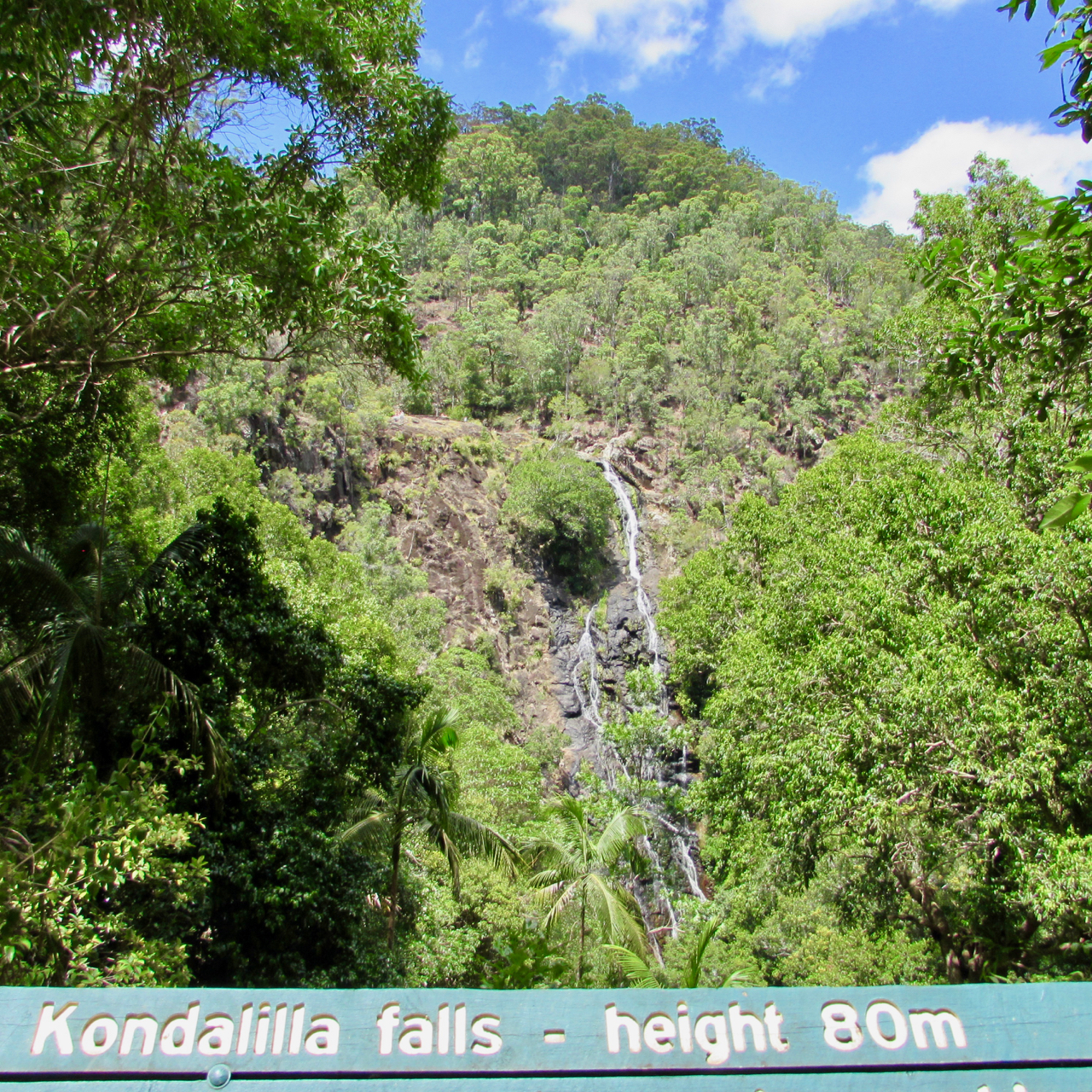 Kondalilla Falls Circuit
The Kondailla Falls Circuit is a full loop of the rainforest, passing the picnic creek circuit, rock pool (at the top of the waterfall), lookout and swimming hole at the base of the falls.
The Kondalilla Falls circuit is 4.8kms return and takes 1.5 – 2 hours to complete. There are over 300 stairs on the Kondalilla Falls circuit so you need to be reasonably fit.
All options are great but I recommend taking the Kondailla Falls Circuit to get the most out of your trip to Kondalilla National Park.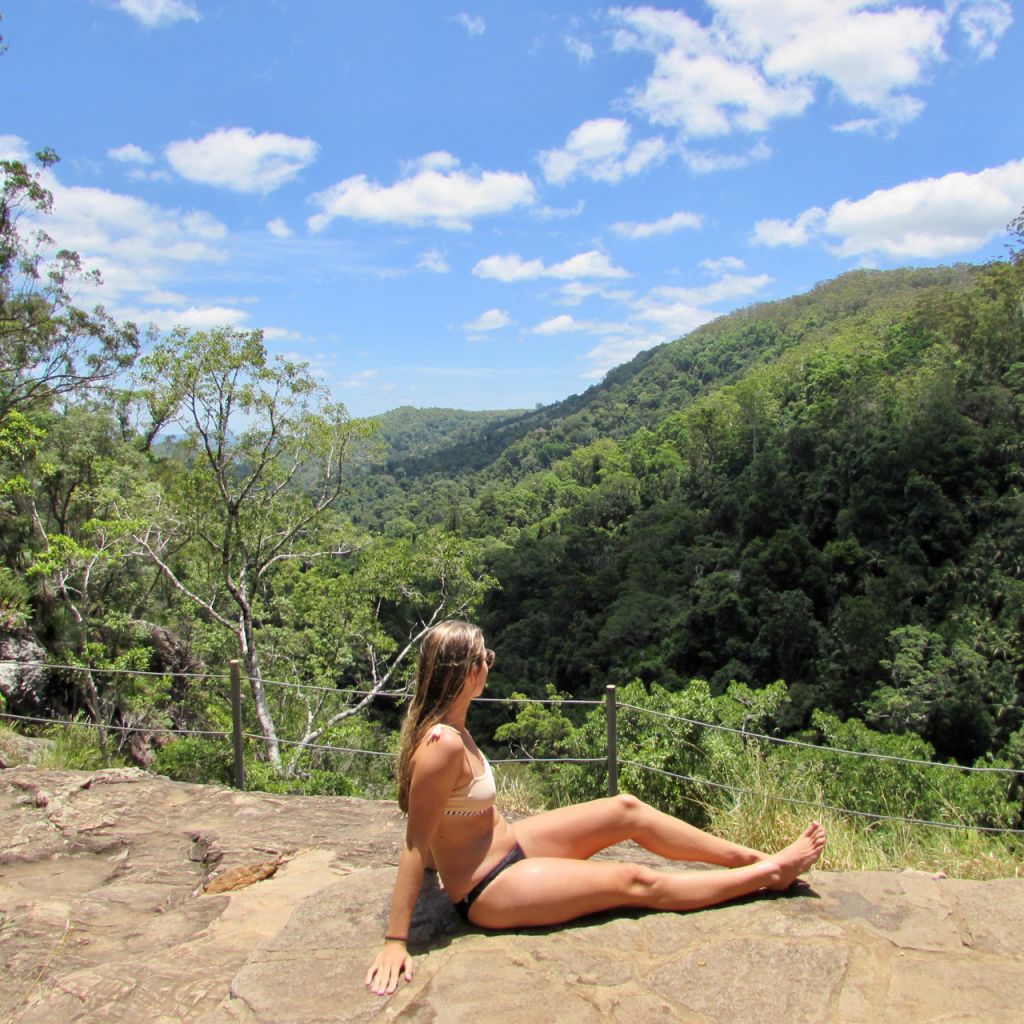 Getting to Kondalilla Falls
The trailhead to Kondalilla Falls is a 5-minute drive from Montville. From Montville, you will head north on Mapleton Montville Road for around 2 km before turning left onto Kondalilla Falls Road. You will see the signs and find the Kondalilla Falls car park at the end of this road.
Facilities at Kondalilla Falls
There are bathrooms and picnic tables in the picnic area at the start of the trail to Kondalilla Falls.
Packing for Kondalilla Falls
You will need hiking shoes, swimmers, a towel, a hat, sunscreen, water, snacks, a camera and a go pro.
Other tips for visiting Kondalilla Falls
Stop in at the Montville chocolate shop after your hike for a much-deserved treat.
Stop in at Gerrards lookout for amazing views of the Sunshine Coast.
Don't forget your swimmers.
If you take rubbish with you, make sure you take it home with you.
Watch for snakes as they have been spotted in the Kondalilla Falls area.
If you're lucky you may be able to spot koalas, kangaroos, echidnas and other wildlife on your hike. Keep your eyes peeled.
Pack a picnic to enjoy in at Kondalilla Falls, trust me you won't want to leave
Pin – Kondalilla Falls National Park
If you found this guide to Kondalilla National Park helpful, please pin it for later.
You might also like
Looking for something else to do on the Sunshine Coast?
Book accommodation on the Sunshine Coast