Gold Coast is renowned for its sun-kissed beaches and infamous nightlife, but the truth is, there is so much more to the Gold Coast than most people think. My version of the Gold Coast is pristine beaches with the soft sand and clear blue water. On the other hand, there is the hinterland of the Gold Coast that is filled with hidden waterfalls and hiking trails, waiting to be explored. A trip to the Gold Coast truly is what you make it. These are some Gold Coast hikes that you can't miss.
Burleigh Head National Park
Burleigh Heads National Park offers the very best of the best: perfect views of the Gold Coast City skyline, access to remote beaches and creeks, native rainforest and a number of unique viewpoints. If you're lucky, you may even be able to spot the whales and dolphins playing around offshore.
Burleigh Heads National Park, located in the heart of the Gold Coast, is the ideal hike for those short on time.  This Gold Coast hiking trail exposes you to all the different elements and gives you a taste of the natural side of the Gold Coast.
Some highlights within Burleigh Heads National Park are Tallebudgera Creek, Tumgun lookout and Echo Beach.
See my full guide to hiking in Burleigh Heads National Park
Purling Brook Falls
Purling Brook Falls is by far one of the most impressive waterfalls to be found on the Gold Coast, located within Springbrook National Park. The trail to the base of Purlingbrook Falls is around 4km return. Expect stunning views of the Gold Coast hinterland, towering native trees and a gushing waterfall and swimming hole at the base.
See my full guide to Purling Brook Falls. 
Travel tip: Combine your trip to Purling Brook Falls with Best of all lookout. 
Lip Falls – Beechmont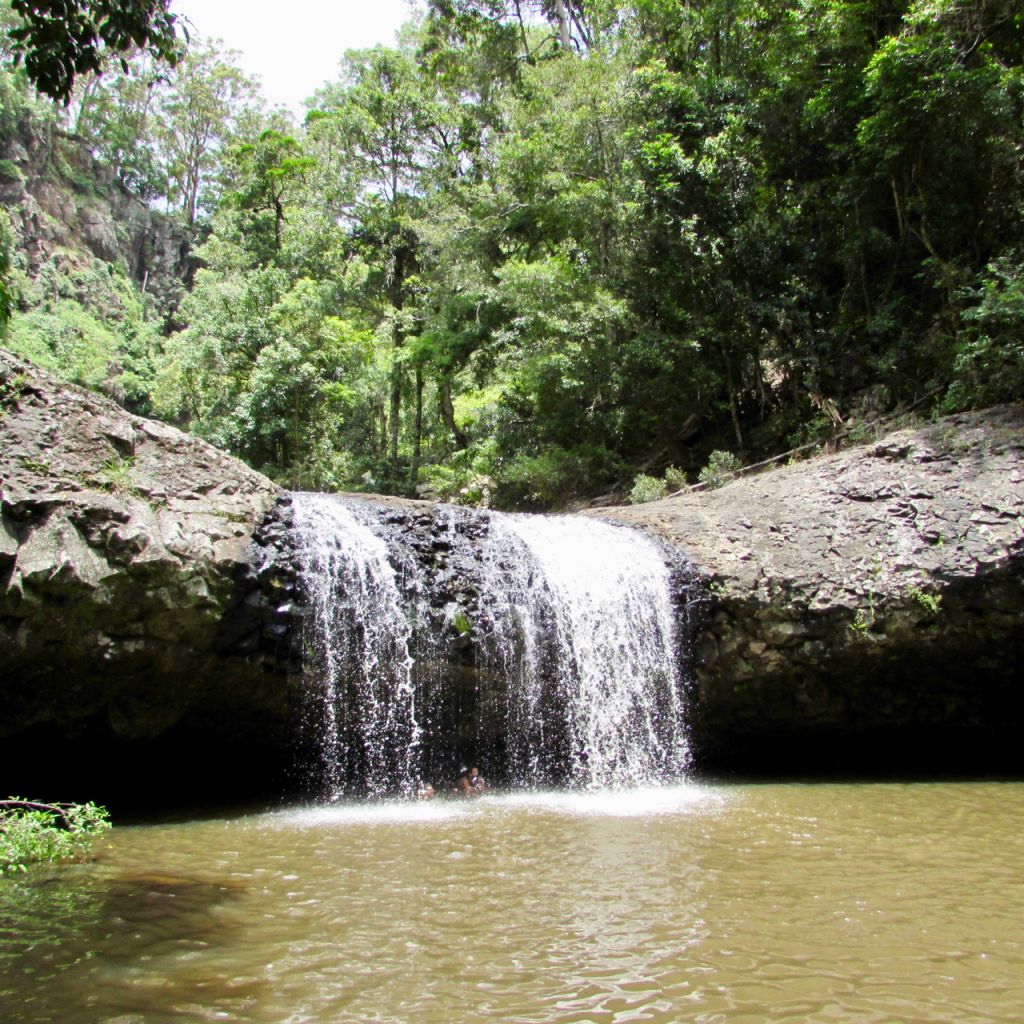 Lip Falls is a stunning waterfall and swimming hole found in the scenic rim region of the Gold Coast hinterland. The great thing about Lip Falls is that is it still a secret amongst many, so you can expect little crowds.
See my complete guide to Lip Falls. 
There you have it, three of the very best Gold Coast hikes.
Looking for something else to do on the Gold Coast?
Pin it
Disclosure: This post on Gold Coast Hikes contains affiliate links.