I had the pleasure of spending the weekend out at Binna Burra in the Gold Coast Hinterland. This was my first trip to Binna Burra and it certainly won't be the last. Binna Burra is about an hour from the Gold Coast, nestled within Lamington National Park. The area has a number of hikes, tumbling waterfalls, breathtaking lookouts, caves and fern gullies waiting to be explored. Why not grab your best friends and hire a cottage in the rainforest for a weekend away, as I did.
Quick Guide to Binna Burra
Including information on hikes, waterfalls, and accommodation at Binna Burra, located in the Gold Coast Hinterland.
Hikes
Hiking is one of my all-time favourite activities, so I was super excited to explore the region by foot. Due to a few too many wines, we only took a short hike during our stay, which gave me a taste for the area and a desire to explore more.
The trail I explored was the Bellbird Circuit, which is a short trail (2kms return) that leads to an open lookout, offering stunning views of Ship's Stern, Egg Rock, Turtle Rock and the Numinbah Valley.
There are soooo many hiking trails to choose from in Binna Burra. I suggest stopping in at the Visitor Centre (Location on the map below) to find out more information about the trails and what one best suits your needs. You can also find out more about the hiking trails in Binna Burra here.  
Waterfalls
So I didn't actually get a chance to explore the waterfalls at Binna Burra, but I can guarantee I will be back to do so. Until then, I suggest checking out this post to discover the best waterfalls in the area.  The first waterfall I would visit is Coomera and Yarrabilgong falls, pictured below. Photo credit to Gold Coast Inside Story linked above.

Accomodation
Alcheringa Lodge – Country living at its finest. We hired to the main house for our weekend getaway and it was perfect in every way. The highlights were the massive deck overlooking the valley, the outdoor spa, the bathroom of your dreams and the fireplaces – after all, it isn't a country house without an open fire, or three.
This 4 bedroom, three bathroom house comfortably slept 8 people and made the perfect weekend getaway.
Instead of explaining it to you, I am going to show you.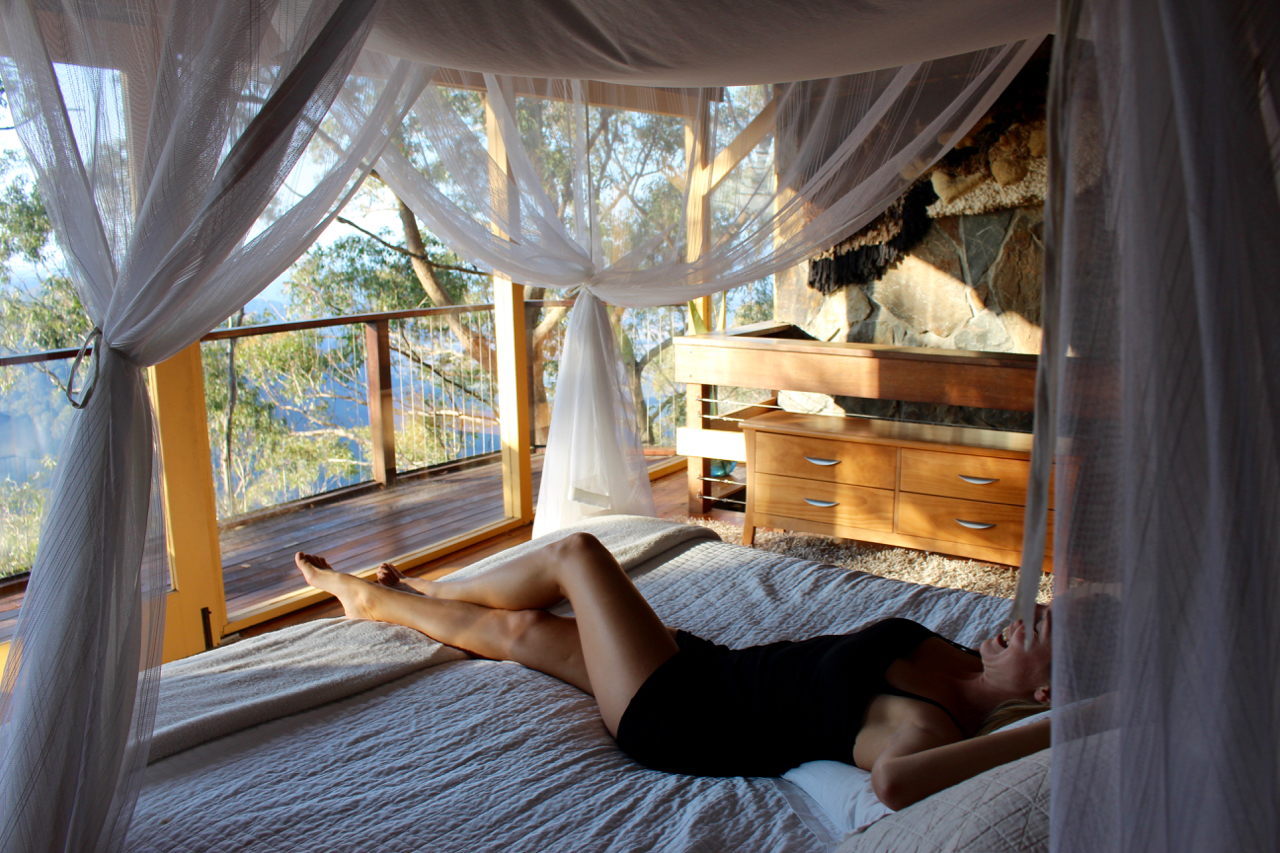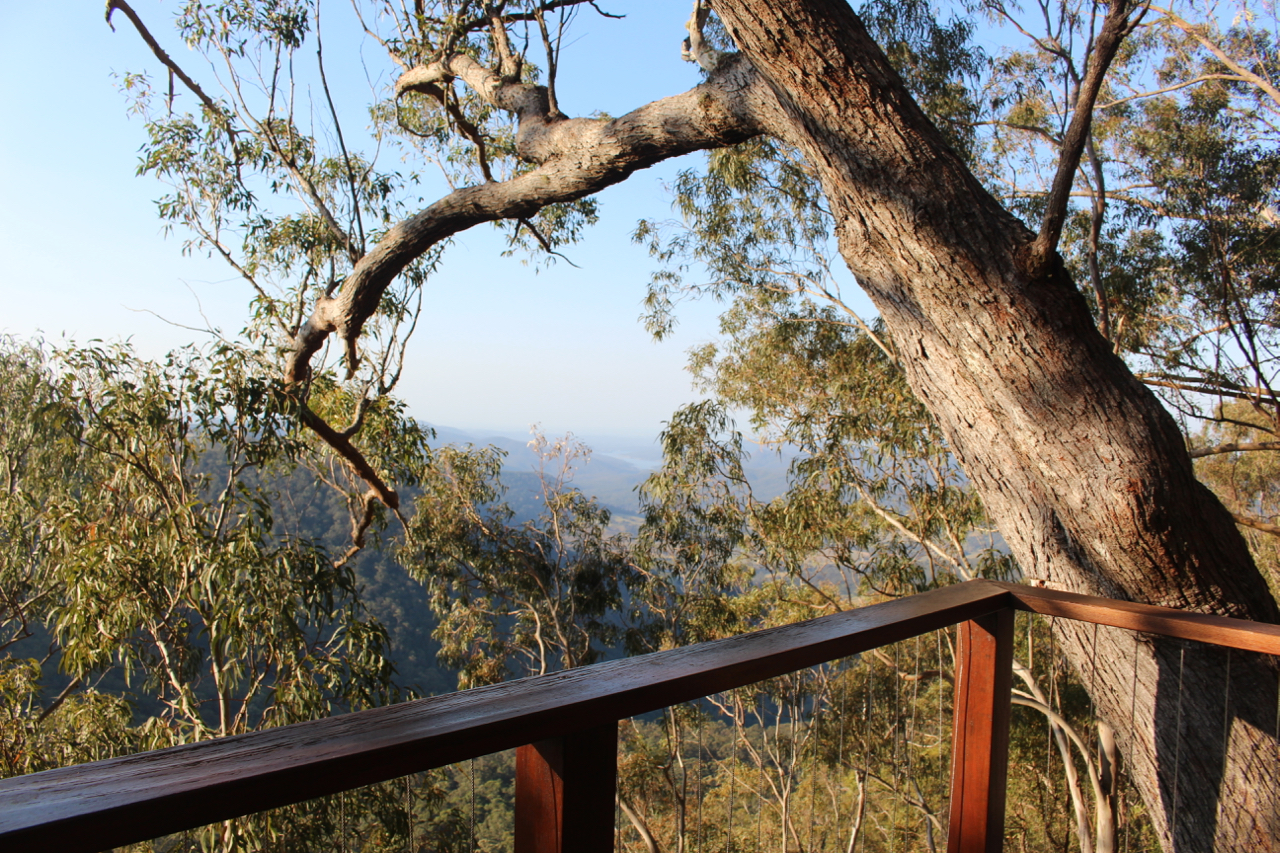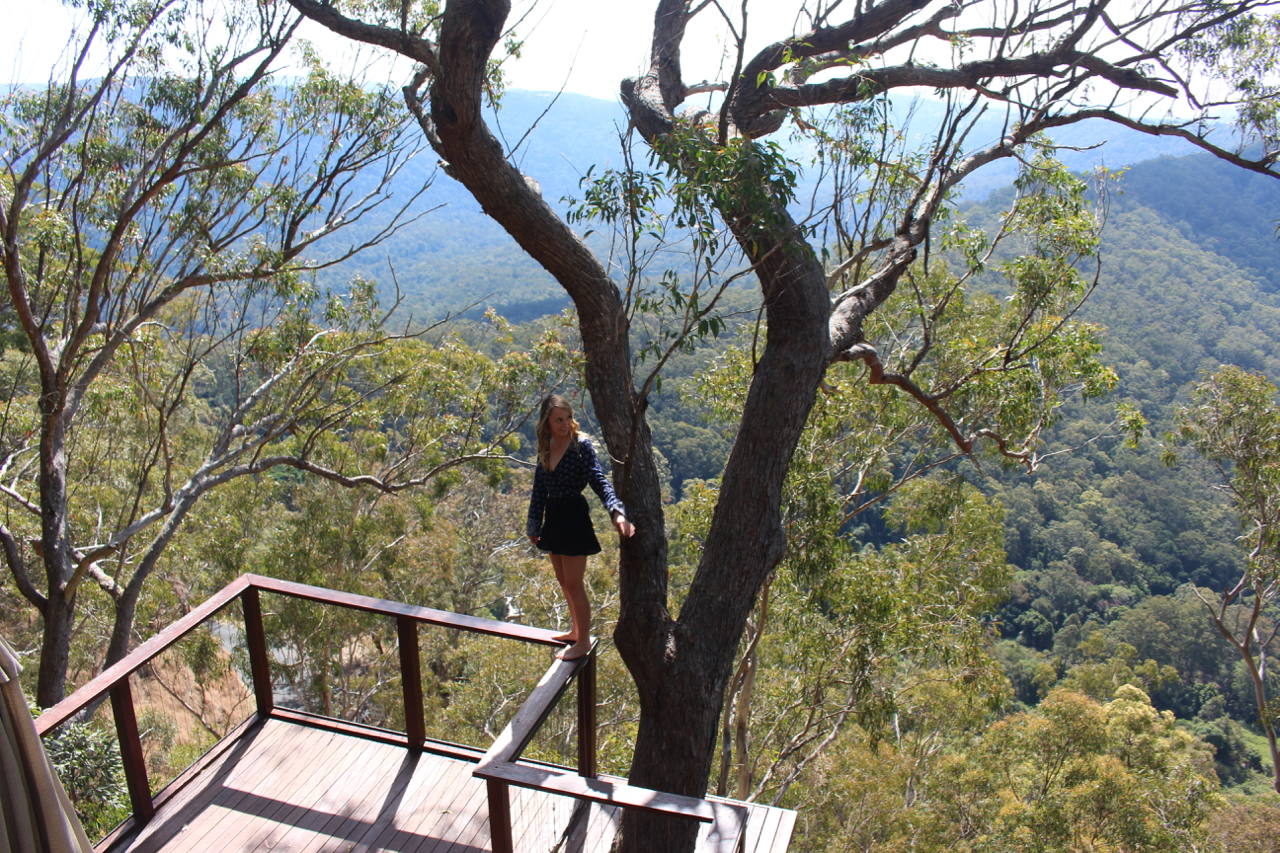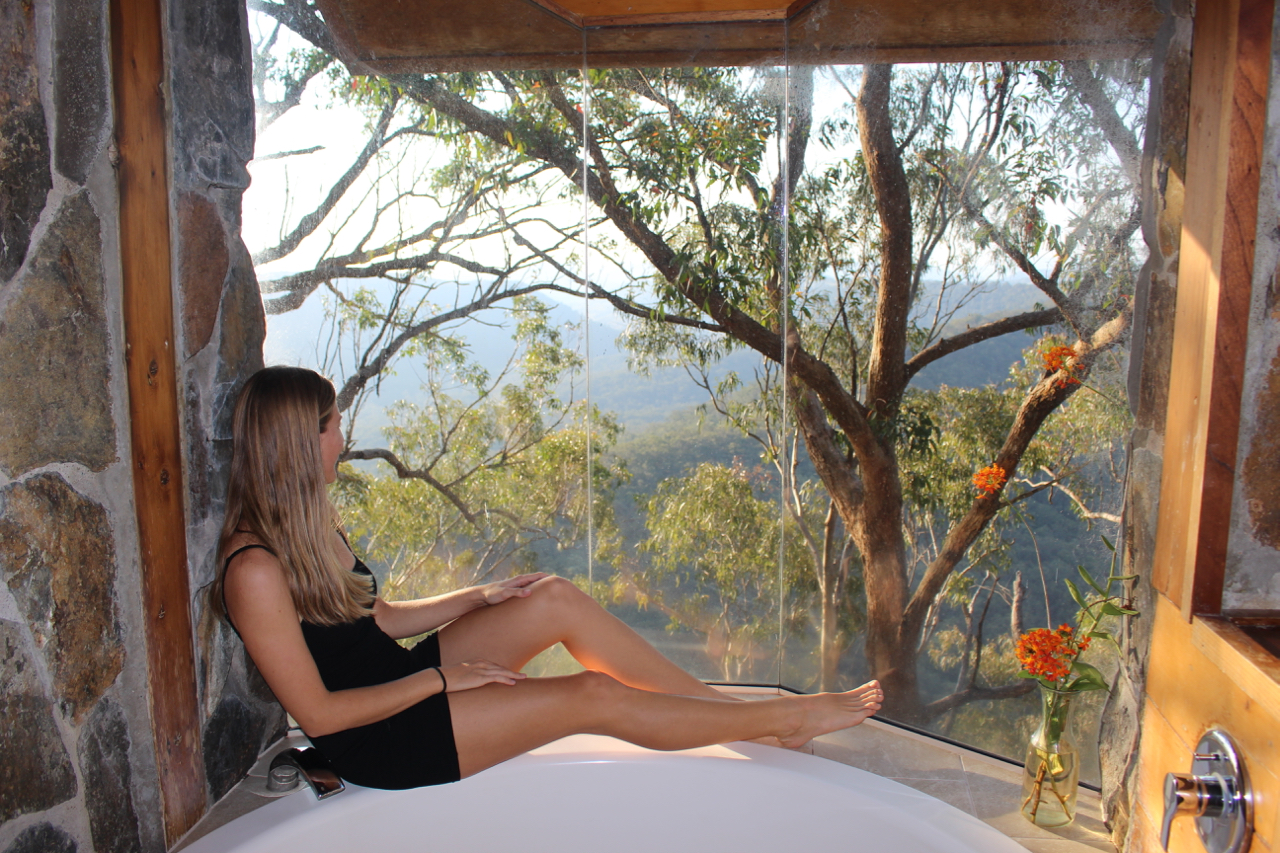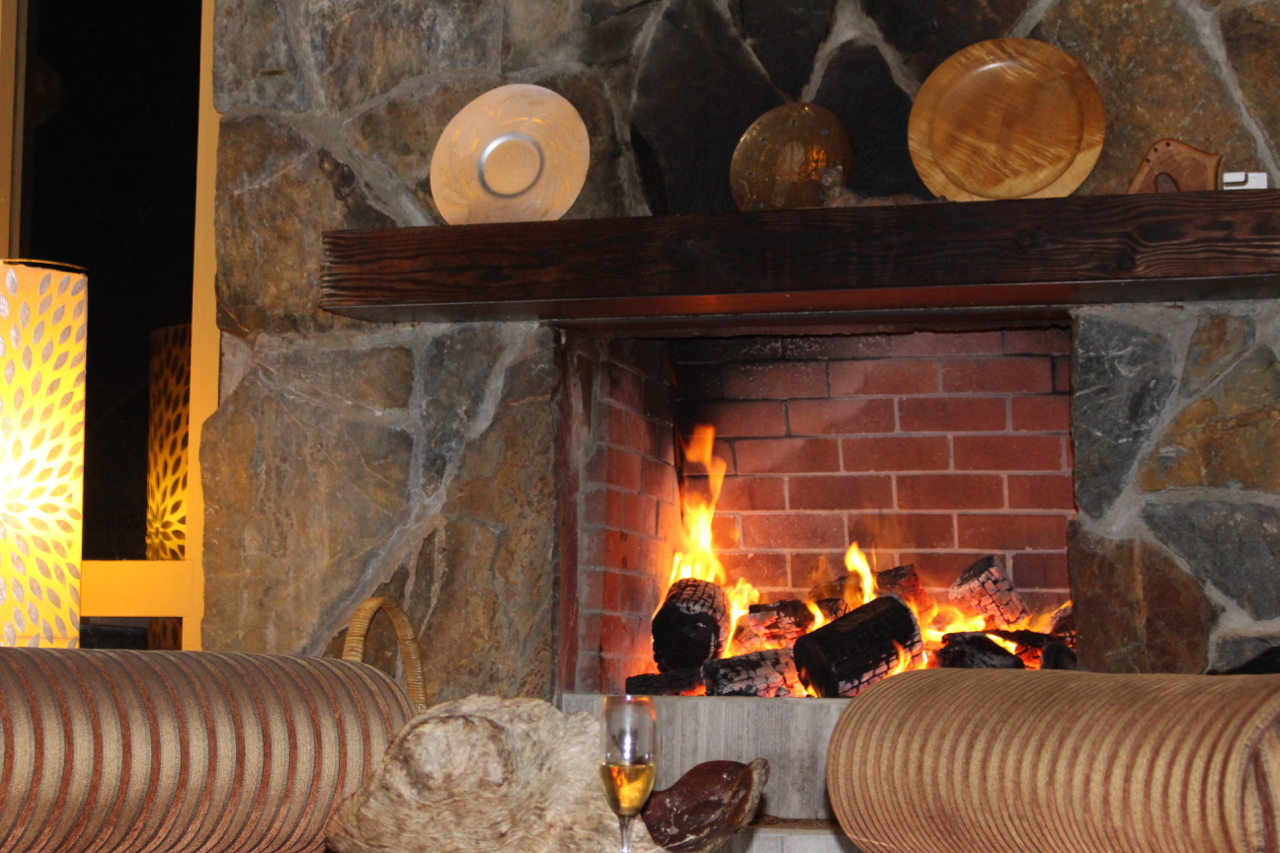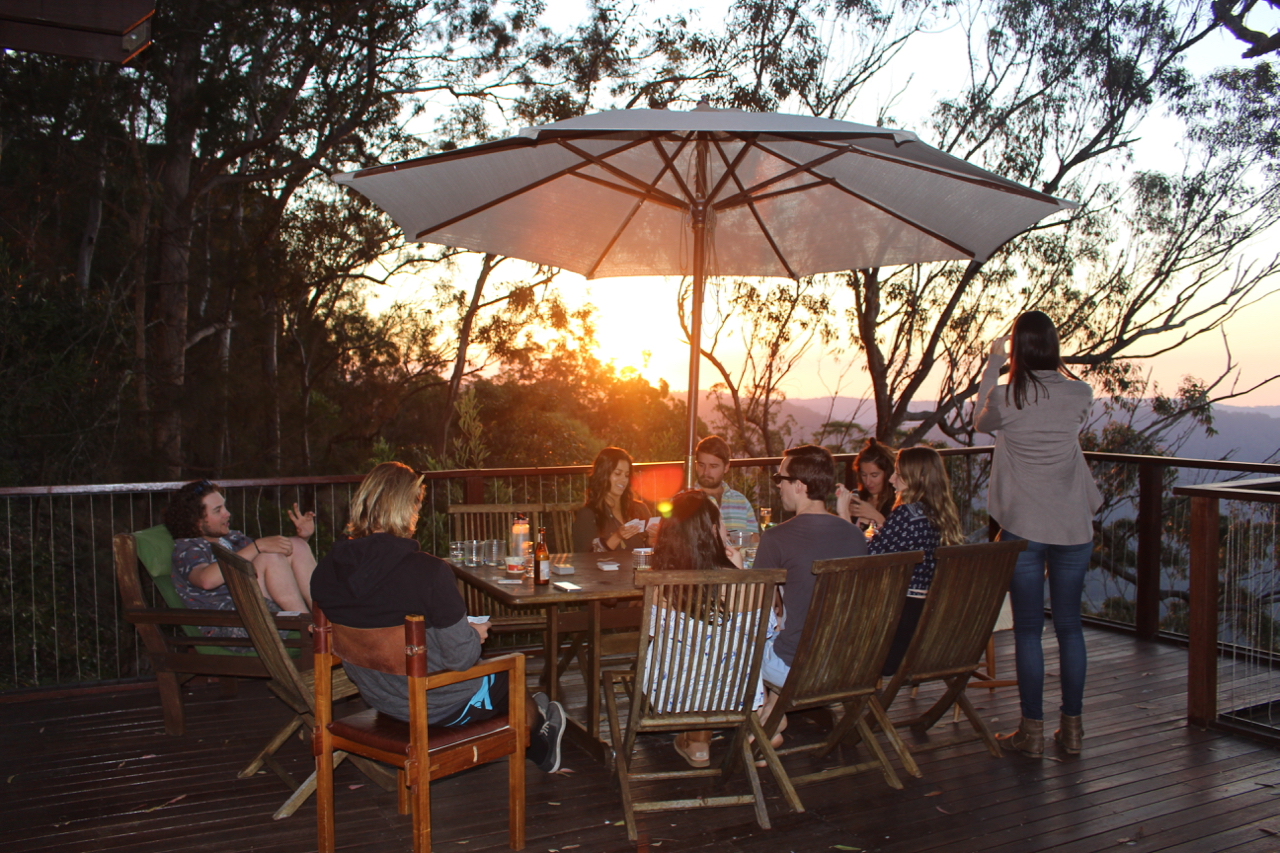 If you don't need this much space, you can rent the cottage next door.
You can book Alcheringa Lodge on Airbnb. To get $50 off your first trip, follow this link or click the logo below. 
Binna Burra Mountain Lodge 
A heritage listed mountain lodge and popular accommodation option in Binna Burra. Binna Burra Lodge is a cheaper option that Alcheringa Lodge, but has more of a modern accommodation vibe that Alcharinga Lodge, that has a country home feel.
Book Binna Burra Lodge here.